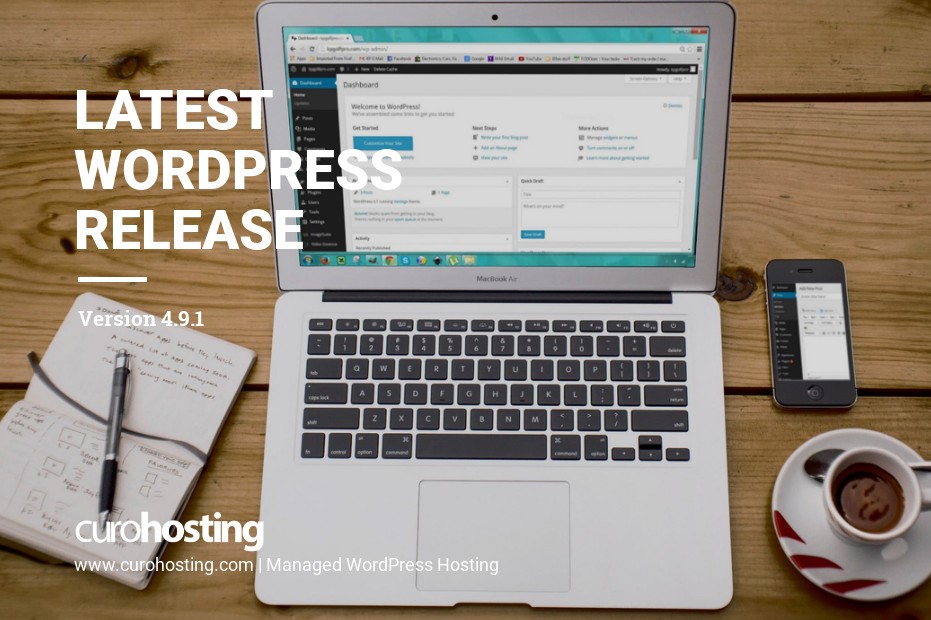 WordPress 4.9.1 has Been Released
WordPress 4.9.1, the first update since the big WordPress 4.9 release, is here. It is a security and maintenance release created to harden security and implement fixes found in the previous version.
The update includes:
A properly generated hash can be generated for the new bloguser key as opposed to a determinate substring
Escaping has been added to the language attributes used on html elements
Attributes of enclosures are correctly escaped in RSS and Atom feeds.
Users who don't have the unfiltered_html capability no longer have the ability to upload JavaScript files
Issues relating to the caching of theme template files have been fixed
The MediaElement JavaScript error that prevented users of certain languages from uploading media files has been fixed
Windows based server users are now able to edit theme and plugin files.
Despite these fixes being minor they were impactful enough to warrant a new WordPress release.
Existing CuroHosting Customers
Every website hosted by us has been updated, this is because we offer all clients automatic updates.
If you need any assistance with updating your WordPress version or would like to find out more about our packages please do get in contact with us.