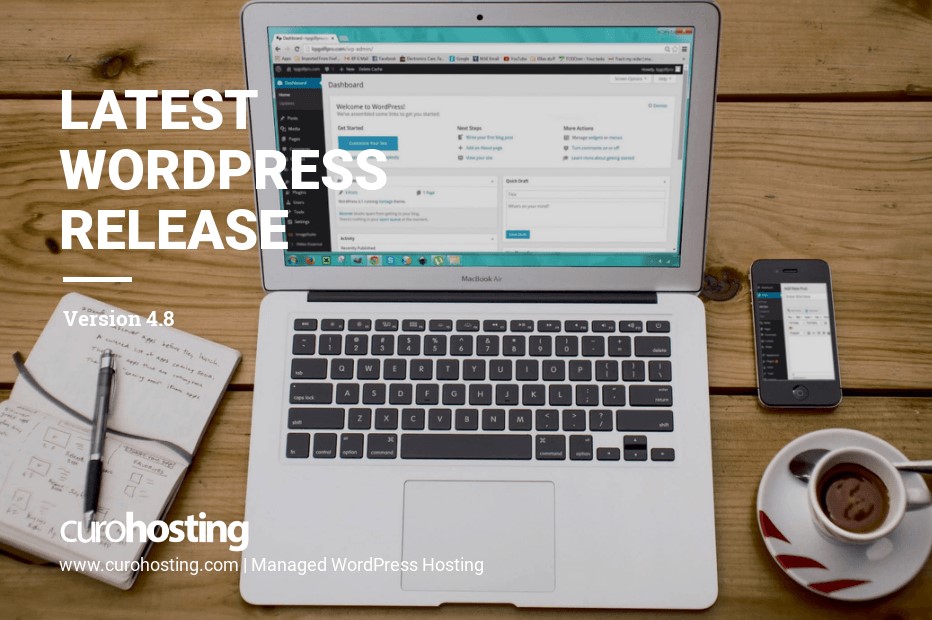 WordPress 4.8 "Evans" is 'An Update with You in Mind'!
WordPress 4.8 has arrived. In fact, the update is the biggest of 2017 so far. It became available on June 8th. Our recommendation is that you update now.
Version 4.8 includes updates that have been built by hundreds of contributors with the end-user in mind. The update mainly focuses around widgets.
The update includes:
Link Improvements
Three new media widgets (covering images, audio and video)
Updated text widget
More accessible admin panel headings
Increased multisite capabilities
Link boundaries
New WordPress news and events dashboard widget
This latest WordPress update focuses on making WordPress even more user friendly, giving you all the more reason to update as soon as possible. Updating to the latest WordPress version will also help to increase your website security.
Furthermore, if you have any questions about this update or on your WordPress website in general feel free to get in contact with us.
Existing CuroHosting customers
Of course, all WordPress websites hosted by CuroHosting have maintenance and updates automatically implemented as soon as they are released.