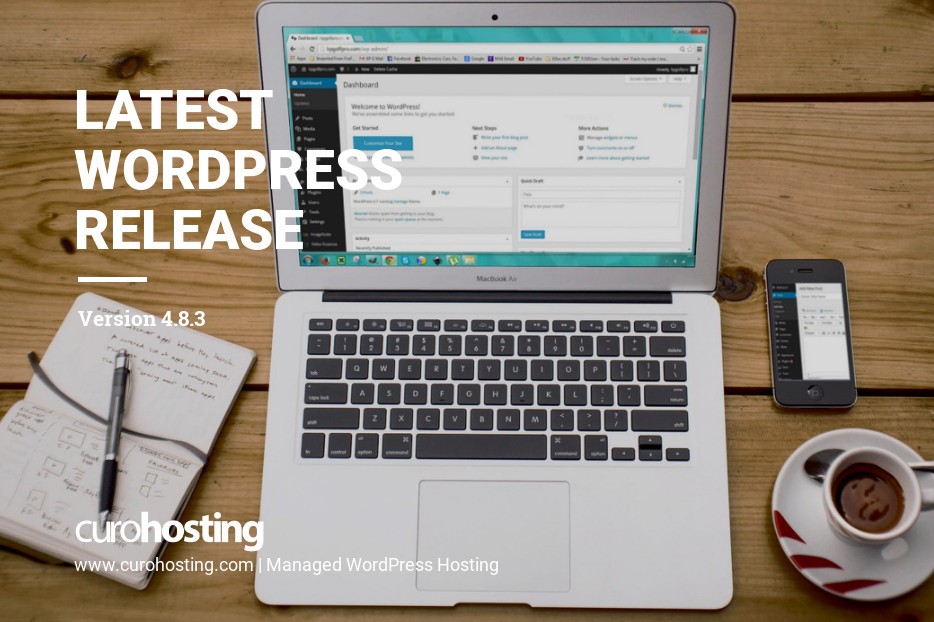 Users are Encouraged to Update to WordPress 4.8.3 as Soon as Possible to Avoid Security Breaches
The latest security update, WordPress 4.8.3, was released on October 31st. It is a result of 4.8.2 having an issue where unexpected and unsafe queries were being made which had the potential to lead to SQL injections.
The update has revised 6 files including wp-admin/about.php. The release also included a change in behaviour for the esc_sql() function.
The 4.8.3 update may not affect WordPress core however it has been designed to harden themes and plugins from the possible SQL injections.
For more information on the latest update you can view WordPress' release here.
We would highly recommend that all WordPress users update to version 4.8.3 immediately. This will help to avoid security breaches.
Existing CuroHosting Customers
All Managed WordPress Hosting customers at CuroHosting have their WordPress updates done automatically. This is to ensure our clients' websites are fully secure.
If you need any help updating your WordPress site please contact us for more information. Furthermore, you can view our packages here.