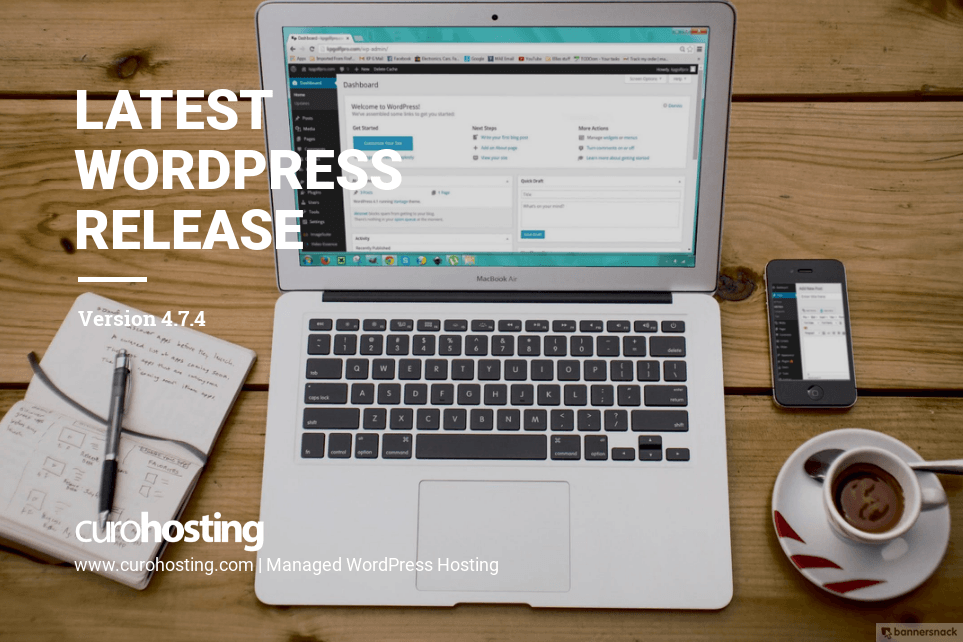 WordPress 4.7.4 Update Available to Users from Today
On 20th April WordPress announced their latest maintenance update WordPress 4.7.4 which has been made immediately available to all WordPress users.
The release contains 47 maintenance fixes and enhancements from version 4.7.3. Updates addressed issues such as an incompatibility between the upcoming Chrome version, the visual editor and inconsistencies in media handling.
In addition, this WordPress update contains changes to elements such as administration, media, posts, themes and the REST API.
Read more about WordPress 4.7.4 updates or contact our expert team now on +44 (0) 1952 727 774.
Existing CuroHosting Customers
Of course, CuroHosting clients enjoy automatic WordPress updates.
Find out more about CuroHosting's Managed WordPress Hosting packages or contact us at hello@curohosting.com.