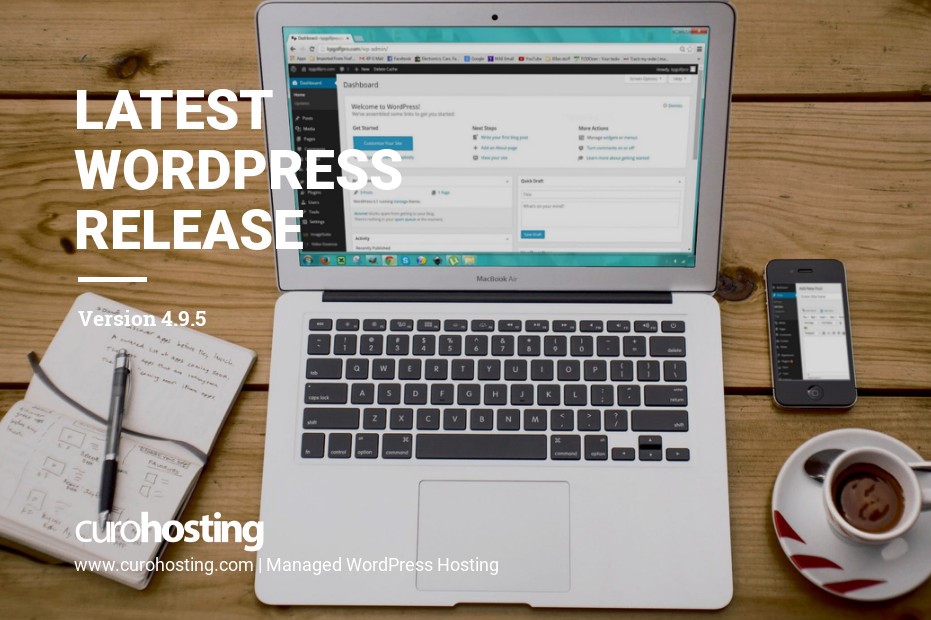 WordPress 4.9.5 Security and Maintenance Update
WordPress released version 4.9.5 on the 3rd of April, the fourth update of 2018. It is an update for all versions since 3.7 and it is recommended that users update as soon as possible.
This update comes as three security issues were found in the previous version, 4.9.4.
WordPress 4.9.5 contains the following three security fixes:
The version string is correctly escaped for use in generator
localhost is not treated as the same host by default
Safe redirects are used when redirecting to the login page if SSL is forced.
There were a further 25 bugs fixed in this update including:
Improved compatibility with PHP 7.2
Cropping on touch screen devices is now supported
The previous styles used on caption shortcodes have been restored.
You can find further details on the latest WordPress update here.
Existing CuroHosting Customers
As part of our managed WordPress hosting packages our clients receive automatic WordPress updates. Therefore, all CuroHosting clients' WordPress sites have already been updated to WordPress 4.9.5.
All of our hosting packages, Starter, Growth and Scale, all come with automatic WordPress updates as standard to ensure all WordPress sites hosted by us are up-to-date and secure.
If you would like to trial our service, which includes automatic updates of WordPress core, themes and plugins, you can try us free for 14 days.