CuroWeb has Changed to CuroHosting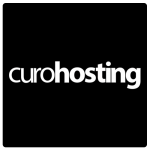 We are proud to announce that CuroWeb has changed to CuroHosting. You may have noticed that our brand CuroWeb has changed slightly to the new name CuroHosting Ltd.
This move is part of our ongoing commitment to offer premium quality Managed WordPress Hosting. Quite simply, we wanted a name that reflected our primary focus and product offering!
Will the change affect existing CuroWeb customers?
The change of business name and brand will not affect our customers or current services in any way. CuroWeb customers will continue to receive super-fast and secure WordPress hosting.
If you have any questions about this change please feel free to open a support ticket to speak to a member of the team.